Token featuring Gabriel Robinson
a month ago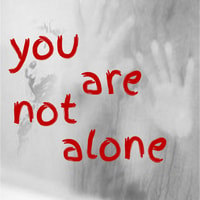 Episode Notes
Mazara is a hero who has tasked herself with entering the fetid bog to end a family curse. Brayden the Recluse is a many-limbed monster who lives at the heart of the bog. Mazara is searching for signs of Brayden to kill him. As the two exchange tokens, their motives and goals shift with each new secret they learn about the other.
Gabriel Robinson, the designer of Token, joins Blaine to play the game that Gabriel will be funding during Zinequest 3. Token will be up on Kickstarter from February 9th to the 22nd. You can sign up for a reminder when the campaign goes live here!
You can see Gabriel's other games on itch.io at Glowing Roots Press. Gabriel is on Twitter @trollhands.
Twitter @notalone_horror Email [email protected]
Theme Song Everybody Knows My Name by Harley Poe. Used With Permission.
Find out more at https://you-are-not-alone.pinecast.co